This radio is Part 95 Approved for use on GMRS! The FCC ID 2ASNSRA25.
This exciting new mobile radio from Retevis puts out a full 25 Watts of power in a compact form factor! It features a color LCD display with brightness control, CTCSS/DCS/DTMF/2-Tone/5-Tone signaling, audio compander feature, FM radio, and DTMF microphone!
1 x Mobile Radio
1 x DTMF Microphone
1 x Microphone Hanger
2 x Adjusting screws
4 x Pads
4 x Screws
1 x Fuse
1 x Mobile Bracket
1 x User manual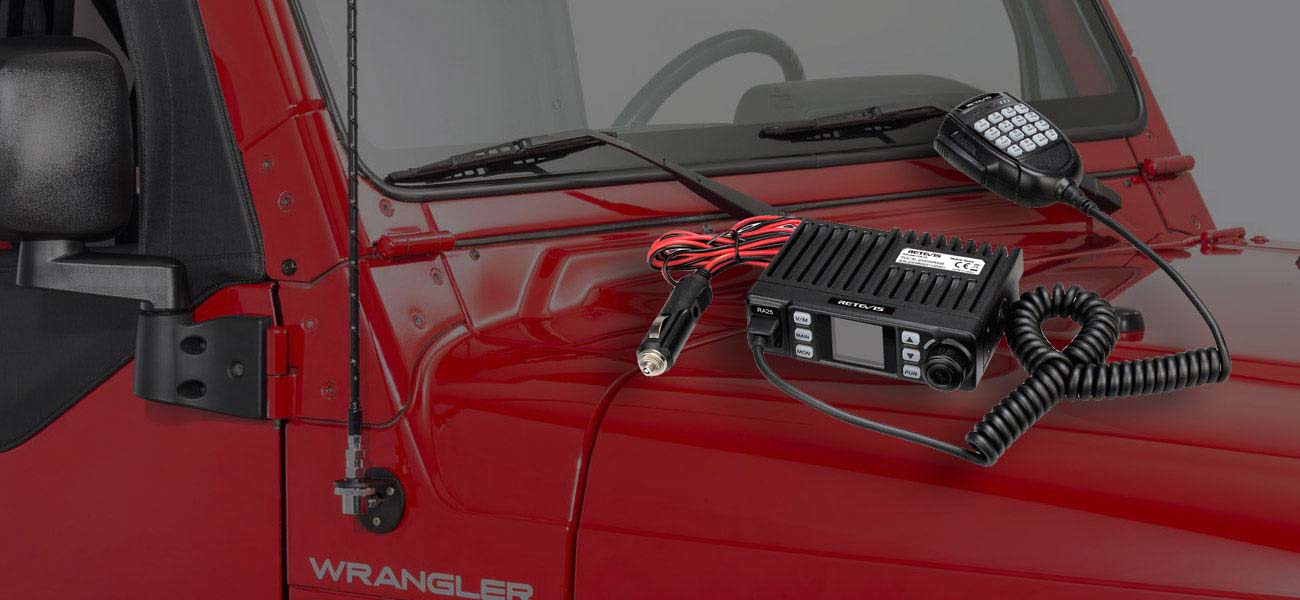 Nice radio
I have the Radioddity labeled version of this.. Great receive, as if it has a pre-amp and get excellent reports on transmit. It does get hot on long transmit so make sure it has good air flow around it..I only need to add tone for one repeater and did that with the on board commands.
Pretty decent radio
There is a bit of a learning curve, but have patience and plod through. Yes, a programming cable would make things a whole lot easier, but myGMRS has the best price in town so no complaints, and I ordered the cable separately (software is free to download). I do like that each channel is pretty flexible. However, I did have to switch the model to a HAM version to manually program all the frequencies that I want to talk on (GMRS) and listen to (GMRS/HAM), your experience may differ. I'm looking forward to really exploiting the features once the programming cable arrives. This is my first mobile GMRS (I have several handhelds), and I am not disappointed in the least.
Nice radio.
I like the radio but it can be a little tricky to set up. First software dose not like windows 11. It wont recognize programming cable. Windows 10 works well. Second Radio comes preprogrammed with tone codes so you have to turn them off and put in the ones you want if any. If you don't it will seem like radio is not working correctly .Easy to do. Repeater setting is buried in settings so you have to look for it. For each channel. Once done the radio works well. Transmission distance is great. I will be buying another. A great value. You have to buy a programming cable too, Software easily available.